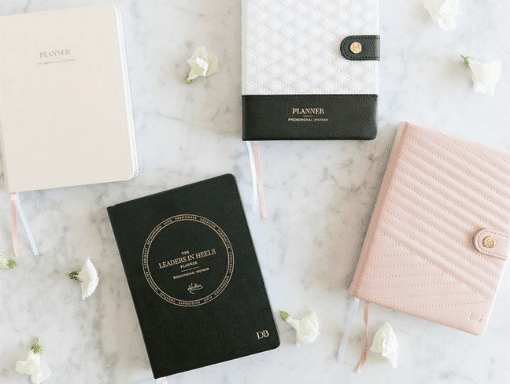 My pick for the best Business Planner for 2021
I promised to share more productivity tips and the tools that I CANNOT live without!
For several years I have been using the most beautiful and organised business planners, meeting notebooks and day journals I have ever seen, The Leaders In Heels Collection!
To my delight, it is a brilliant woman behind the scenes. Australian based entrepreneur, Kasia Gospos, From its humble beginnings as a simple blog, Leaders in Heels has grown into an online community of dynamic and successful women. They have continued to evolve into a stationery brand with a mission to nurture, inspire and empower female leaders, entrepreneurs and business women.
After discovering the Leaders In Heels Community I had one of those "YAAAASSSS" moments that someone was smart enough to put this together. We already knew that business planners worked so why shouldn't a physical planner be just as useful?
It's amazing that these planners were the first ever created in the age of designer agendas. The design is beautiful and the layout is super functional. I am a big advocate for planning – business goals, to-do lists, monthly check-ins, project reviews and more.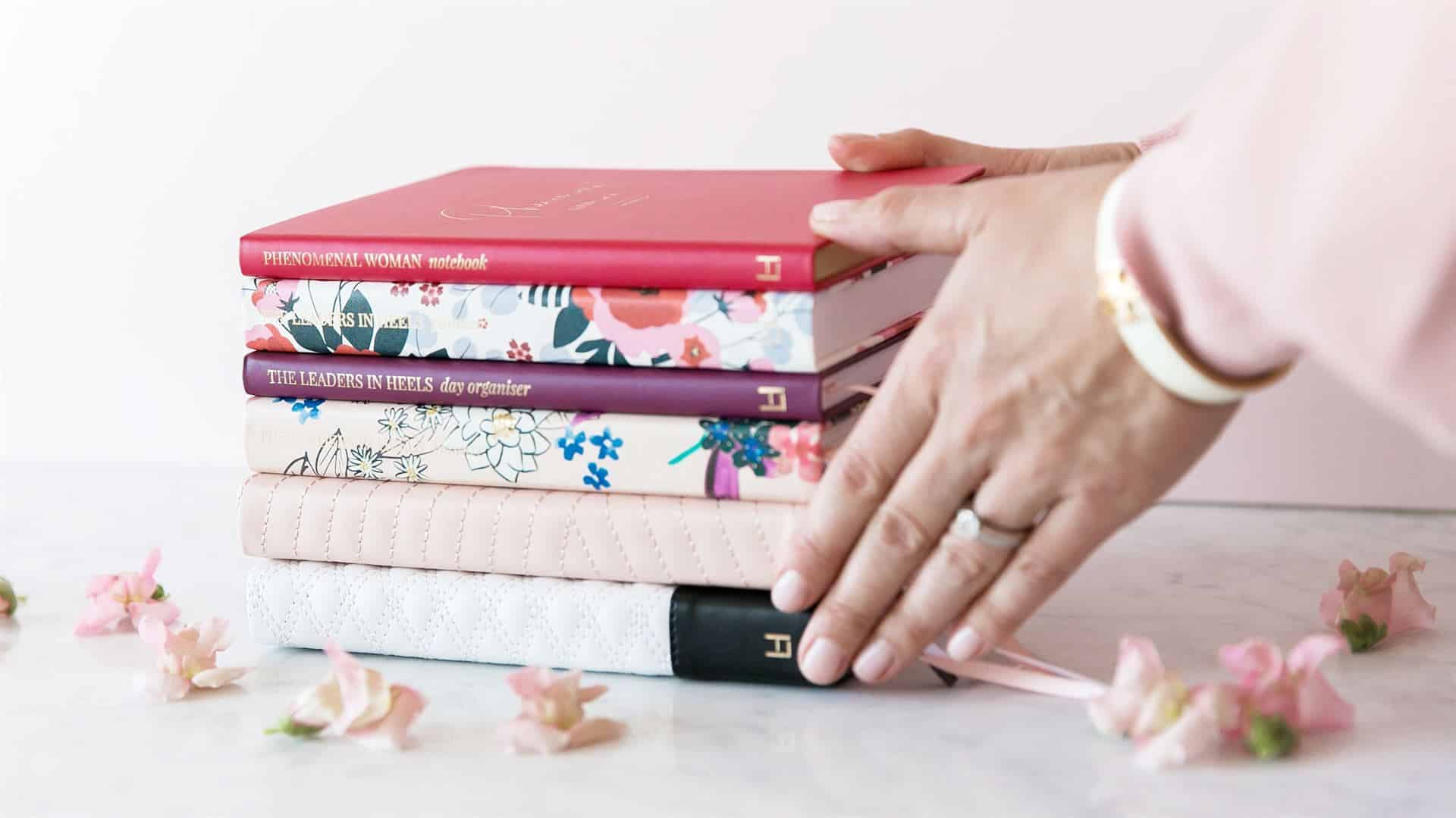 All of it should be strategic rather than reactive. Without a plan we lose our direction, our focus and purpose. Planning out your day will not only keep you on track but will also save time and keep you focused on your MITs – Most Important Tasks. Not to mention keeping you accountable and goal oriented.
The Business Planner is a great tool for the entrepreneur wanting to CRUSH her business goals and get organised with her busy agenda. I've tried other planners but what really differentiates the Leaders In Heels tools is the huge emphasis on goals, productivity and organisational clarity. Find out my favourite features of The Business Planner below.
For the past 3 years, I have been telling friends, family and business colleagues and giving my feedback on this amazing planning tool. The reason I am so passionate about sharing this with you is because of the team of women behind it and their dedication, ambition and drive for other women.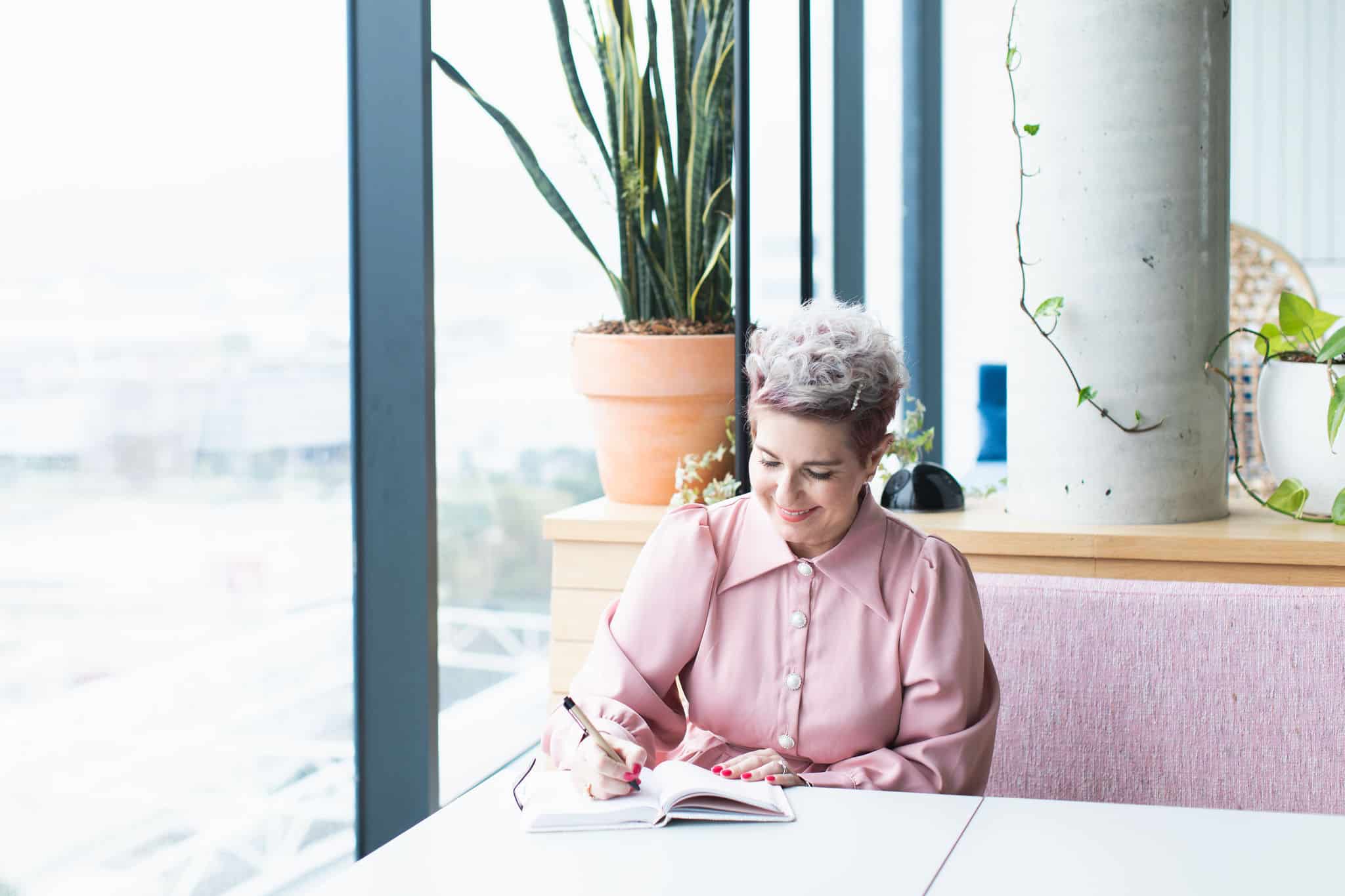 So, if you are on the fence about buying this beauty, know that you are supporting a team of empowered women who CARE!
2021 BUSINESS PLANNER
Designed by a busy woman for other busy women, these planners include big picture planning, regular life check-ins, personal growth pages, inspirational messages, and empowering quotes from successful leaders and innovators.
What's inside…
Motivational quotes from incredible female visionaries and leaders focusing on confidence, resilience, self-care, and getting things done.
Start-of-year life review
Exercises to visualise your dream day, define your values, plan your legacy and set a big vision for your life
Goal/Project-planning pages
Success routines planner to help you establish good habits
Yearly planner
Summary page of your goals and intentions for the year
Weekly vertical spreads for day-to-day planning with your top three weekly and daily priorities and to-do lists
Daily tracking of what's most important to you (e.g. healthy living, your fitness level, water intake, etc.)
---
Monthly and quarterly planning pages
Monthly check-ins
A quarterly challenge for your larger goals
Quarterly personal growth plan
Quarterly reviews of your goals and key areas of your life
Year-end review
Project pages
A master to-do list for all your random ideas you'll get to later
Birthdays, special days and gifts pages, achievements and wins journal, lessons learned journal, ideas, and other useful lists*
20 dot-grid pages for notes, sketching & brainstorming
---
Easy-to-follow steps to get you started with your planner
Beautiful and professional-looking designs
Leatherette/linen cover with gold foil and a lay-flat design
Multiple coloured ribbons to bookmark key pages*
Undated so you can start whenever you're ready, or pause when you take a break—you can get full use out of every page!
296 pages (2.3cm thickness overall/490g)
Printed on high-quality recycled 100GSM paper – beautiful, sustainable and good for the environment!
14.5 x 19.5cm (5.7″ x 7.7″) compact and lightweight so it fits easily in your handbag
A thread-bound design to make sure your notebook will open flat on any page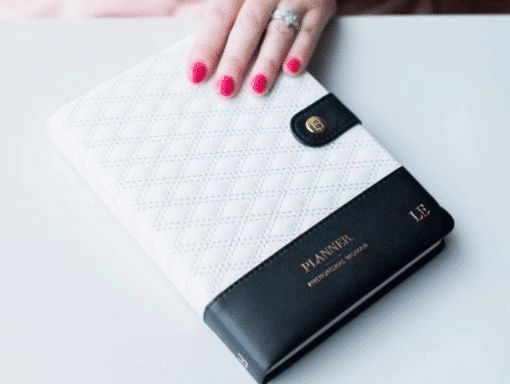 THE DESIGN
Hello, gorgeous! I was immediately attracted to the black and white quilted planner and I couldn't resist adding the gold accent monogramming of my initials…so chic. But what's really special is when you open the pages. Clearly laid out, minimally designed and beautifully structured for organisation. What I also love to use is the gold embossed stickers and tabs which helps those of us that are very visual. As creative entrepreneurs, let's face it, style and looks do matter. We are inspired by beautiful things and spaces for dreaming.
IT'S ALL ABOUT GOALS
The Business Planner puts a huge focus on weekly, monthly, quarterly and yearly goals. This is so important because without a clear destination you will get lost in the fog. You are encouraged to be brave, take risks and follow your passion. The planner will help you with the practicalities, define concrete actions and stay on track.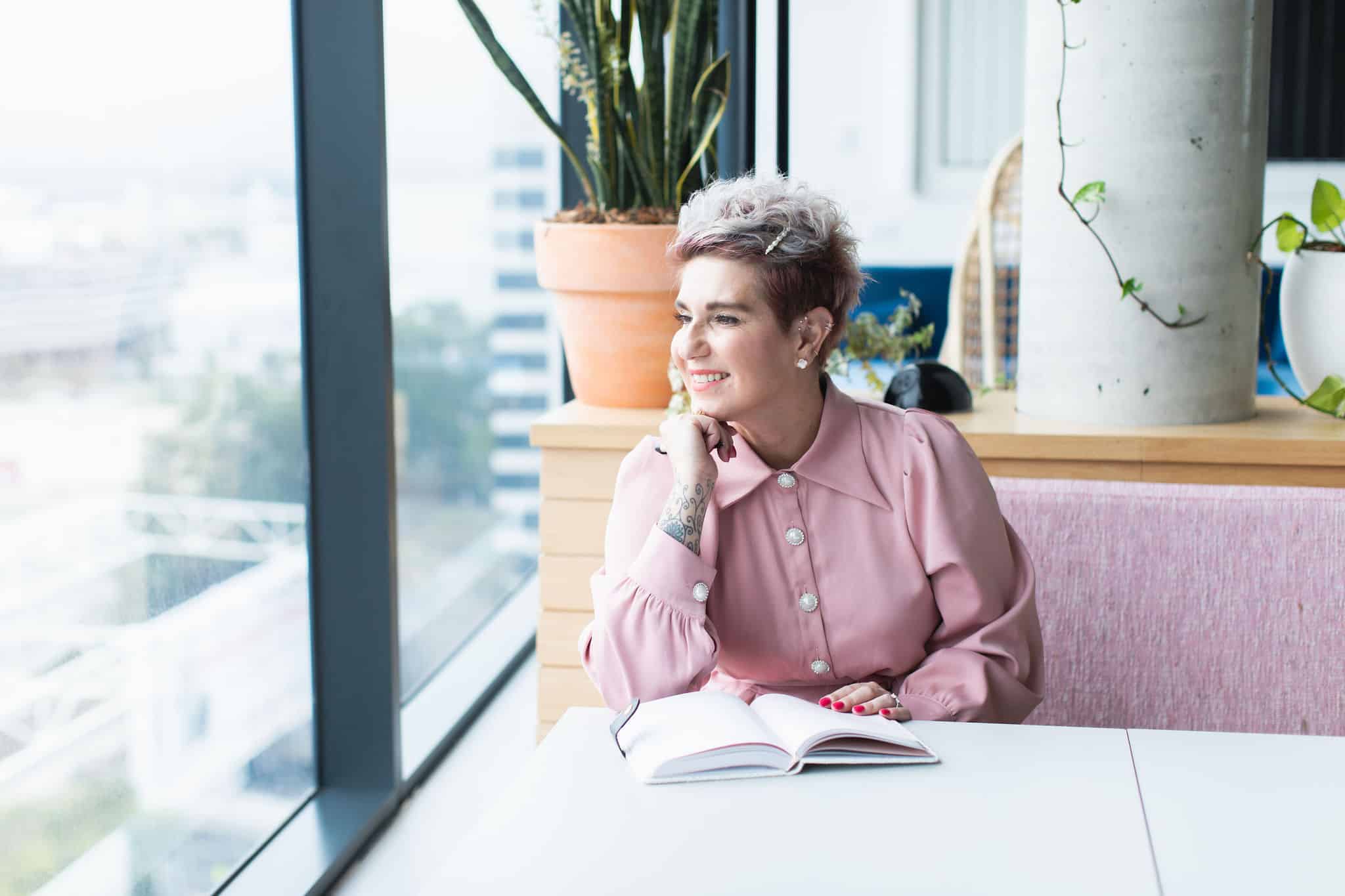 MORE THAN JUST PLANNING
The Business Planner is more than just filling in a calendar. It contains sections to Dream, Define and Doodle. Some of my best ideas and concepts have come from doodles. When inspiration hits, write it down!
I love that The Business Planner has really considered our creative thought process for business plans. It can start with a random idea and made into a goal that gets worked down into a concrete plan.
I use my Business Planner in conjunction with my business management software, social media scheduler and other tools for my website, newsletters and programs. It complements my digital tools perfectly and is a much more efficient for brainstorming and visually exploring business ideas.
What do you think? Is this a tool you think will help you with your business strategy?
Are you ready to become extraordinary?
Then the Business Planner is something that will guide you to transform the impossibilities of business into Impactful Possibilities!